Posted by
Keith Elder

| Posted in CodeRush | Posted on 02-03-2010
0
Did you know you can use the Visual Studio plugin CodeRush/Refactor in .ASPX pages as well as within JavaScript? It is something that isn't demoed a lot but yes, it works!
Here's a sample of me highlighting some inline styles and pressing the refactor key (I have mine bound to ctrl+(num plus) key).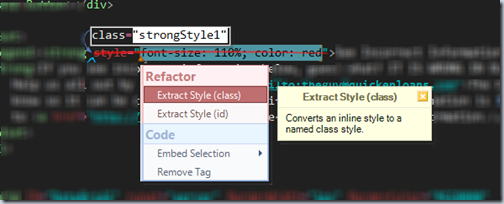 Creates this automatically by adding it to my styles.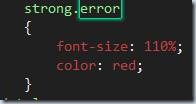 Press escape after you type in the name you want to jump back to the marker where you were.
And you can also refactor JavaScript with Coderush/Refactor so don't forget to hit that refactor binding and see what's possible.