Posted by
Keith Elder

| Posted in Mobile Devices | Posted on 13-05-2007
 Ever since I got my Cingular 8525 phone I haven't been able to get on the Internet with my laptop while traveling.   My previous phone worked but the 8525 didn't work.  Luckily new drivers were released for Vista here.
You should be able to follow setting up the drivers.  The directions are pretty straight forward.  The only thing you'll be missing then are the settings you need to put in to get online.  Here is a quick walk through of the settings you need.
Setting Up Cingular 8525 with WModem
First go into the control panel an select Network and Internet and then Network Sharing Center.  In the left pane select "Setup a new connection or network".
Next select the "Set up a dial-up connection" at the bottom.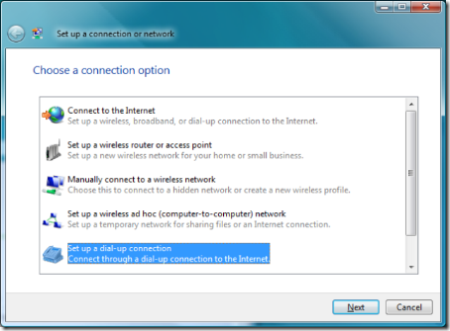 Next select your HTC USB Modem.  If this doesn't show up then the driver isn't loaded properly.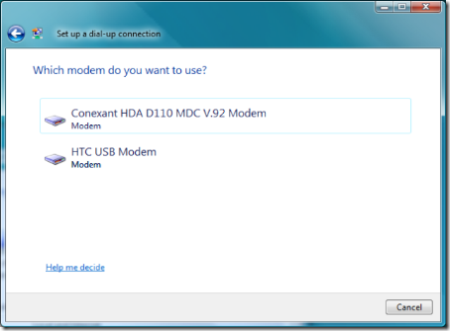 In the next screen, enter these settings: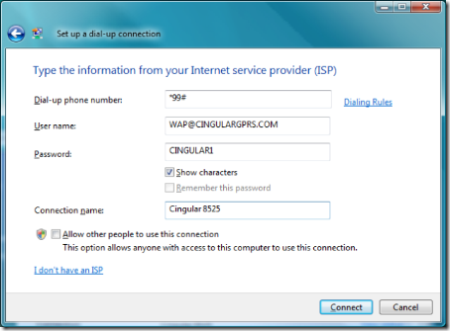 Then press connect and you should be online.  As a matter of fact I'm posting this blog entry using my phone.   As a quick download test I decided to download Firefox 2.0 to see what type of download speed I would get.  After letting it run for awhile here is where things settled in at: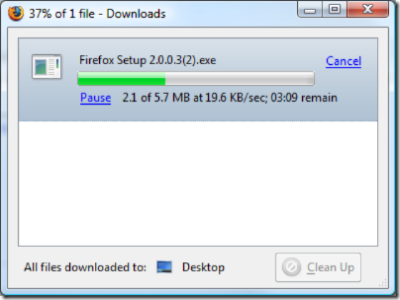 Not bad for a cell phone in Mississippi!