Posted by
Keith Elder

| Posted in Man Toys | Posted on 24-08-2007
Everything is finally in and hooked up and working with the new home theater.  The new Samsung TV arrived last Friday along with the new entertainment furniture.   The speakers arrived on Tuesday, one day ahead of schedule.  It took a lot of maneuvering to get everything situated but things are settling in.   Everything is working really well, especially the Onkyo TX-SR705 receiver.  I took a few pictures so you can see how things are shaping up.  
Xbox 360 in 1080P on 56inch Samsung HL-T5687S.  It looks incredible.  Right now I have the component out of the Xbox plugged directly into the back of the TV.  I originally hooked it up to the receiver but never could get the Xbox to run at 1080P.  Not really sure why.  If anyone knows, I'm all ears.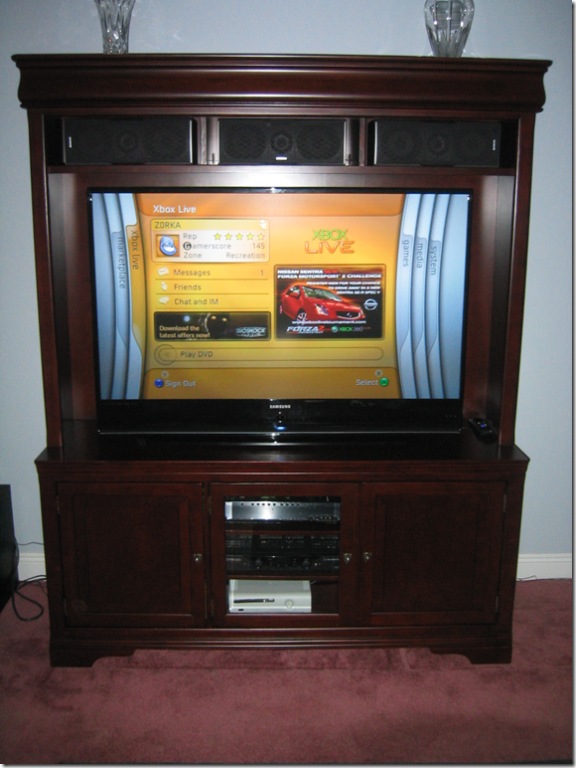 Here is a shot standing in the back of the room so you can get a better feel for just how large this screen really is.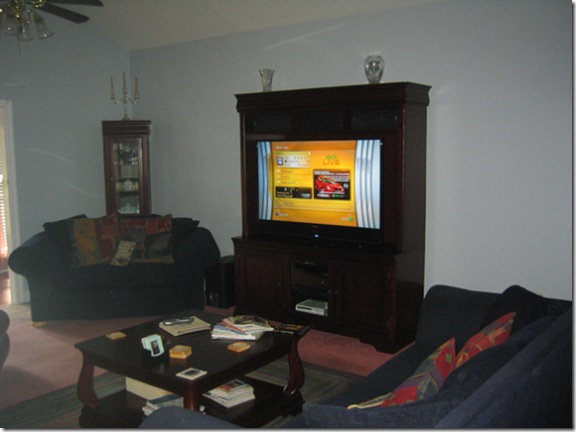 The only thing still missing is the Comcast HD DVR.  Our area is STILL out of the HD DVR's with HDMI.  My efforts to hold their children hostage in hopes my HD DVR would be expedited has all been in vein.