Posted by
Keith Elder

| Posted in .Net | Posted on 24-09-2007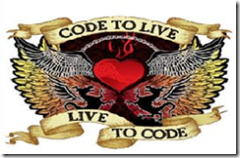 It is good to see friends and people you respect bring something new to the developer community. Josh Holmes and Steve Loethen have done just that by creating a new Channel 9 show called "Code To Live".  The show is different from other Channel 9 shows since it doesn't showcase Microsoft employees talking about Microsoft technologies.  The show's focus is on finding and showcasing developers who, well, code to live.  Sorry, I couldn't resist the pun.  To quote the show:
Coding isn't just a paycheck, it's who we are! Tour the US with your hosts Steve Loethen and Josh Holmes as they interview fellow code warriors and get to the bottom of the coolest software in the world – yours.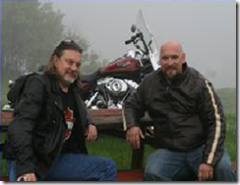 The first inaugural show actually has one of our team members on it, David Redding.  David has been getting into XNA a lot (outside of work of course) and since the HALO 3 launch is right around the corner the first show is covering XNA and Independent Gaming.  Check out the show and get it added to your RSS news reader.