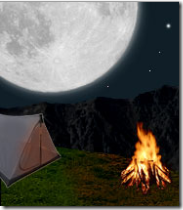 February 23rd, 2008 a plethora of knowledge will descend upon Huntsville, AL for the Alabama .Net Code Camp 6.0 event.  Speakers are traveling as far away as Tennessee, Alabama, Georgia and Mississippi to put on the code camp.  If you are within the general vicinity of Huntsville you should take advantage of this opportunity.
For more information about the line up of speakers and sessions planned, visit the Alabama Code Camp web site.
Event Details
Location:
Virginia College at Huntsville
Network Engineering Department
2800a Bob Wallace Avenue
Huntsville, AL 35805
When:
7:30AM – 5PM
Registration:
https://www.clicktoattend.com/invitation.aspx?code=124330
I will be speaking on four topics that day which revolve around Smart Clients and Workflow Foundation.  Two on each.  I missed last years code camp in Huntsville due to some other travel so this is my first time to do a code camp in Huntsville. I am looking forward to it.  See everyone on the 23rd!