Posted by
Keith Elder

| Posted in Geek Dinner | Posted on 27-02-2008
Ok, so this isn't a true "Geek Dinner" since we will not be sitting down and eating a dinner but it is something that we did last year at the end of the Summit.  It turned out to be a great time so there is no reason NOT to do it again this year.  MVP Summit Geek Lager 20008 will be held at Kells Irish Restaurant & Pub on Post Alley off of Pike Street in downtown Seattle on Thursday April 17th, 2008 starting around 7:30 PM. 
Last year we had a blast dancing and singing Irish songs with a fantastic Irish band.  The guy playing the fiddle was out of this world and he even broke out the bag pipes at the end.  Who knows if they are having a band again, we'll take our chances.  What is certain is Guinness and Black and Tans are on tap and cold.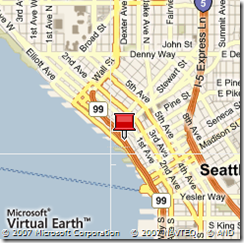 Anyone is welcomed to join us if you are in the area, this is not an official MVP sponsored event and you do not have to be an MVP to attend, you just have to show up.  To RSVP for the Geek Lager RSVP on the Geek Dinners.Com Web Site.
RSVP Here:  http://www.geekdinners.com/DinnerInstance.aspx?id=7
Note:  This is not a sponsored event, you are responsible for your own tab. 
RSVPs (combined)

Keith Elder
Scott Hanselman 
Shawn Wildermuth
Scott Koon
Joe Healy
Jeff Barnes
Dustin Campbell
Jason Follas
Keith Kabza
Scott Dorman
Dave Noderer
Jim Zimmerman
Lori McKinney
Todd Miranda
Marshall Harrison
David Hayden
Keith Kabza
Dave Noderer
Mark Polino
Nikita Polyakov (tentative)
Jonas Stawski
Bruce Thomas
Dave Donaldson
Scott Koon (lazycoder)
Brian Prince
John Kellar
Rob Foster
Drew Robbins
Scott Dockendorf
D'Arcy Lussier
Donald Belcham
Updated:
Ok, stop it with the messages about Guinness not being a lager.   I'm sure they serve lagers there as well, drink whatever you want.  Yes I know Guinness is not a Lager.  So for those of you that love to point out things where you think things are wrong but were in fact chosen for a reason (because it sounded better), stop being technical and let me handle the marketing.  You handle the drinking. 🙂