Ok Chris Love, this one's for you.  Here is how you create an event handler in C# using Visual Studio.
Here is a form I built in a matter of seconds.  I know, we'll discuss my mad design skills later.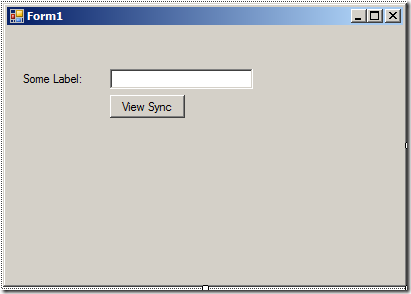 Let's pretend I was in the code behind and wanted to create a Form Load event.  In the code behind within the constructor start typing until you find the event you want to create as shown here:
Once located press <Enter> to auto complete the name.  Here is the step that a lot of people miss.  Type the operator += and watch what happens.
Visual Studio will give you a notification to press TAB to insert the EventHandler.
Pressing TAB will then give you this:

It is at this point if you press TAB again, the callback method will be generated.  Thus when you do += press TAB TAB (2 tabs).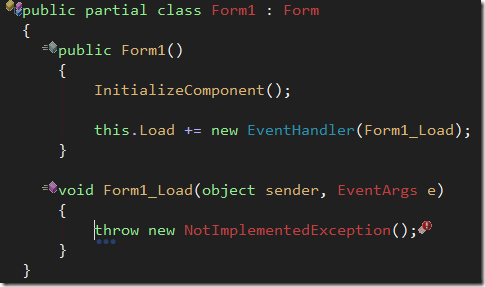 How many key strokes was that?  Let's see.  I had to type in my form the characters:  this.Lo <enter> += TAB TAB.  Easy quick and simple.