Posted by
Keith Elder

| Posted in Windows | Posted on 21-08-2008
After installing Windows Server 2008 on my notebook I thought I had everything working and figured out.  I arrived at my friends house the other day with notebook in hand and wanted to check email.  I opened my notebook and his WIFI network wasn't showing up on my machine.  I downloaded 4 different drivers and spent several hours trying to figure out why wireless wasn't working.  I was literally about to give up on getting WIFI working on server 2008.  And then it hit me, did I enable the wireless LAN in features?  Turns out, it wasn't on.  So if you have a problem with a wireless card not working if you are running Server 2008 be sure you enable this feature.  Here is how to turn this on. 
Open Server Manager and then click on Add Features.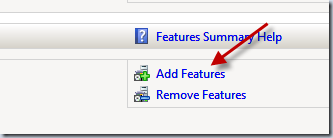 Enable the Wireless LAN Service at the bottom.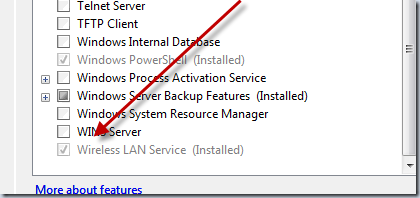 After the service is installed you should be able to get wireless (assuming you have the correct drivers).