Get Latest Version Here:
http://keithelder.net/software/witty/witty.application (requires .Net 3.0 framework)
It has been awhile since I published a version of Witty Twitter.  I was going to push one a month or so ago but new features were not ready for prime time.  This version has a few neat twists in it.  Here is a list of things that were added.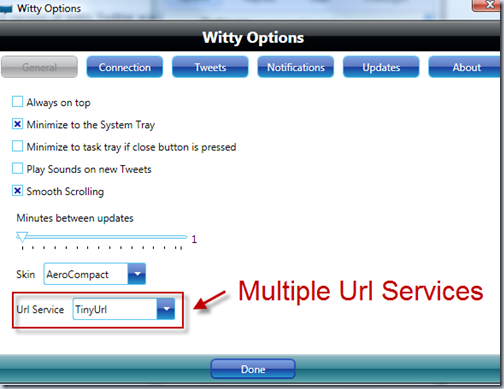 Witty now supports multiple URL services.  TinyUrl is the default, but it also supports Bitly and ISGD.
Another feature added is the ability to filter tweets.  This would have been handy during election time but there are other times you just want to tune out some noise.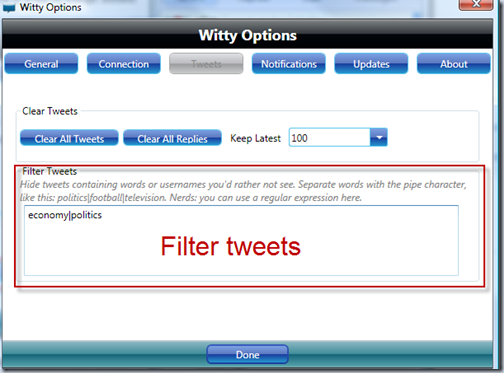 Another feature is the ability to temporarily ignore a user.  Sure everyone needs More Wally in their life, but there are times when there can be too much Wally.  Right click a user and click "Temporarily Ignore User".  This will ignore that user for 30 minutes.  Very handy when someone you are following starts to get a little out of hand.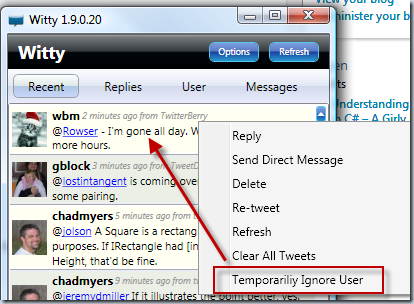 Thanks to Jon Galloway for putting most of these features in.  Enjoy.