Posted by
Keith Elder

| Posted in Windows | Posted on 09-05-2009
Glad you asked.  I finally got around to installing Windows 7 RC this morning.  The only hardware related problem I had during my upgrade was my Microsoft VX-6000 LifeCam.  When I ran the compatibility check during the upgrade Window 7 told me to uninstall the software for the LifeCam.  I stopped the upgrade and uninstalled the LifeCam software and then restarted the upgrade.  After the upgrade I was wondering how much of a pain it was going to be to get the camera working again. 
The first thing I did was open Devices and Printers.  Notice the new icons?  Fancy huh?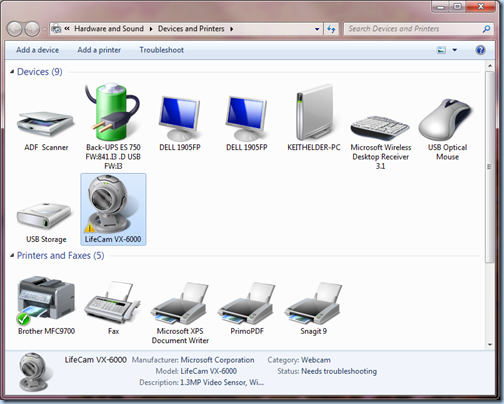 The LifeCam VX-600 is listed as having a problem.  I right clicked the icon and pressed troubleshoot.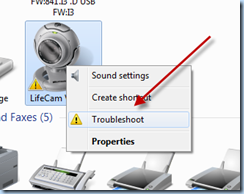 The system then runs through a series of checks to detect the problem.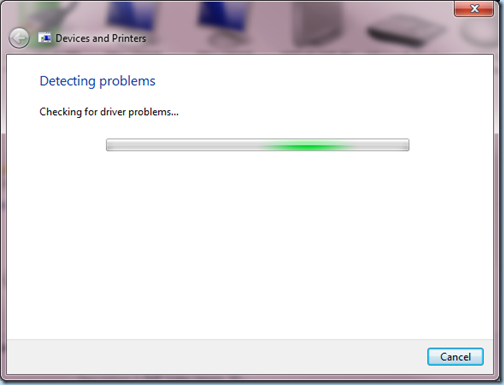 Then it came back with a solution.  Brilliant!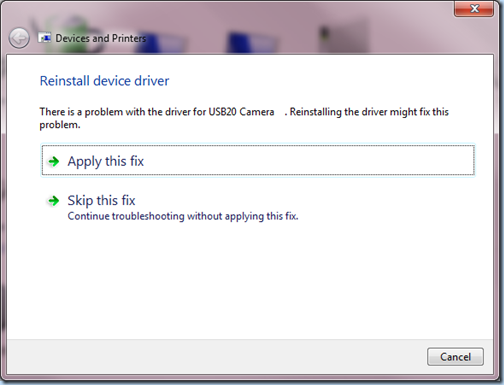 I of course clicked on "Apply this fix" and waited.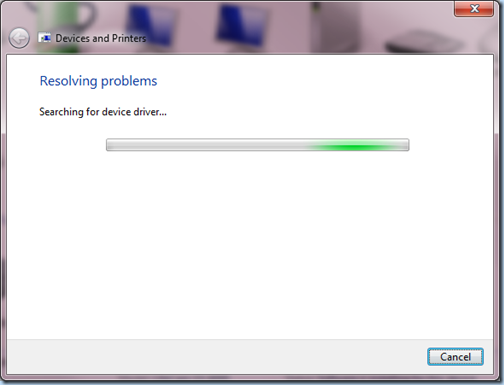 Whoops, my problem is NOT fixed.  Now what?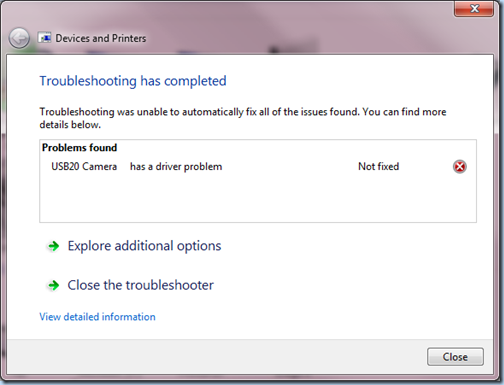 The reason it couldn't be fixed is the camera requires software + a driver.  Turns out to fix this was simple.  There are updated versions of the LifeCam software that work with Windows 7.  Downloads for this and other Windows 7 related software can be found at http://www.microsoft.com/hardware/windows7/support.mspx. 
After a quick download and update of the new software everything is working. 
I've been running Windows 7 in virtual machines for awhile and on an older notebook.  This is the first time I've had it on the metal on my main workstation.  I have to say I'm pleased with being able to A) run x64 with no issues and B) open the device manager after the upgrade and see no known hardware problems.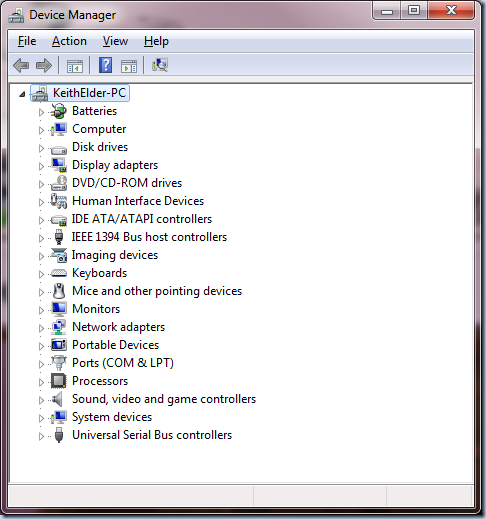 I can say I didn't have the same experience with Vista.  As more things unfold I'll try to keep blogging if I run into issues or other things.  So far, so good.