Posted by
Keith Elder

| Posted in .Net | Posted on 27-02-2010
Today is the key word, if you are reading this on Sunday or at a later date, sorry.
The Software Engineering 101 workshop is going on today.  Here is how to join RIGHT NOW.  That's right, it is going on RIGHT NOW.
First thing is you need to have Live Meeting installed.  You can get Live Meeting here:
http://office.microsoft.com/en-us/downloads/CD102447411033.aspx?ofcresset=1You'll
After the client is installed go to this URL:
http://www.livemeeting.com/cc/microsoft
After the site opens up, click this link: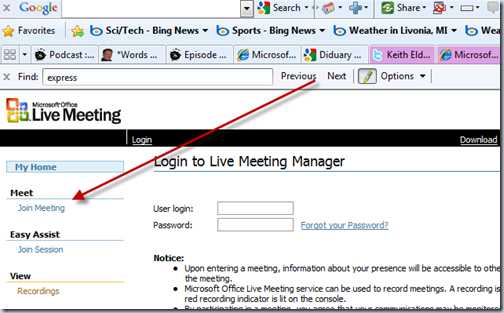 When the link is clicked this window will open: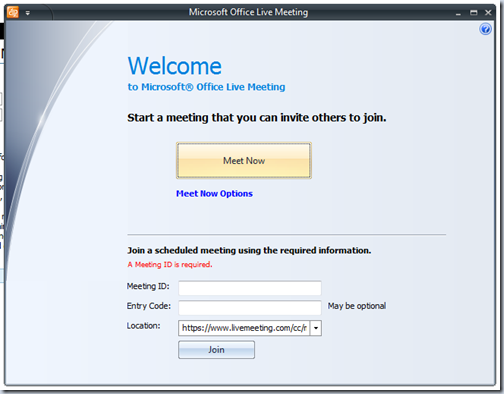 Enter the following Meeting ID and Entry Code:
MEETING ID =W3FQMB
ENTRY CODE=65?4mKN3D
After you get the client up BE SURE that your microphone is muted, it should be red.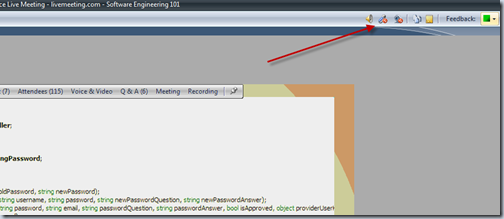 Also follow along using the Twitter hashtag #swe101.