Posted by
Keith Elder

| Posted in Visual Studio | Posted on 05-03-2010
Several people asked me today what settings I use for Visual Studio after I twittered the following earlier today: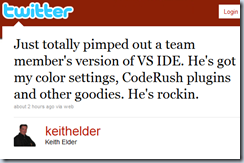 Here's what my environment looks like.  I use a dark theme.  I can't tell you how important this was for me after I had eye surgery.  Still is, I can't stand a lot of glare.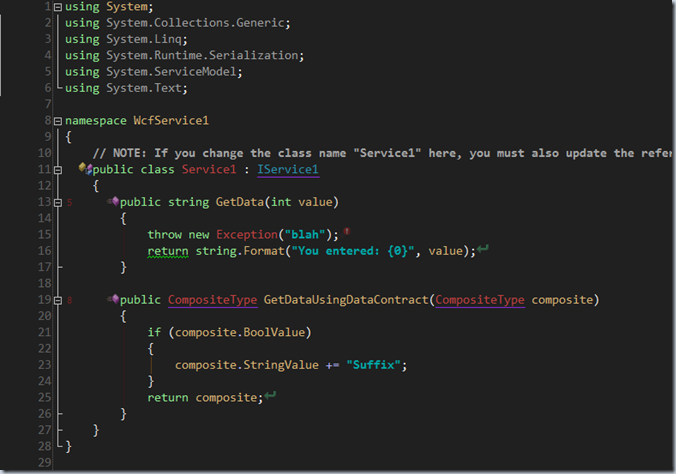 And here is a web.config file view. Very simple color scheme.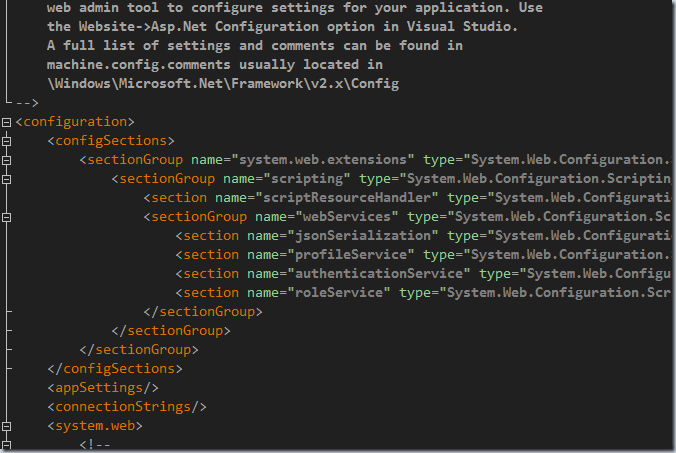 If you'd like to try this theme out then download the file below.  Within Visual Studio go to Tools->Import and Export Settings to import.  The changes will be immediate.  Let me know what you think.
UPDATE 3/6/2010
Shawn Wildermuth pointed out that my colors for editing XAML files was horrible.  I don't edit XAML much and when I opened a XAML file it was as if I was viewing a color scheme designed a 2nd grader.  He was right.  Shawn took my file and updated it and now it is much better. Thanks Shawn!
Thus here is latest version with the XAML fix.
http://keithelder.net/VisualStudioSettings/FontAndColors/DarkElder.zip