Posted by
Keith Elder

| Posted in .Net, Speaking | Posted on 16-08-2010
Before I even start about the event I need to thank INETA who made Saturday's event possible.  INETA sponsored the ".NET From Scratch" track at SQL Saturday #28 in Baton Rouge this past Saturday.  So thank you INETA for helping out to make this happen!
The event was a top notch run event thanks to Patrick LeBlanc, Mike Huguet and others from the Baton Rouge area.  By the way, Patrick runs the SQL group in BR (Baton Rouge) and Mike runs the .NET User Group there, both great groups.
Friday evening we met up at Mike Anderson's Seafood in Baton Rouge for a speaker dinner.  They had me at seafood.  I will say this is the first speaker dinner I've been to where there was crawfish.  Awesome!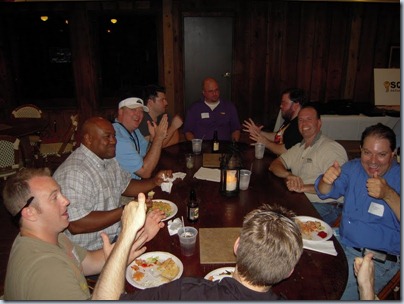 After a good meal, great conversation, and fun I headed back to the hotel to work on demos, slides, and run through the deck one more time. 
The next morning I made it over to the LSU campus.  The last time I was on campus it was for a LSU vs Southern Miss football game back in the mid '90's when I was in college. 
For the .NET From Scratch track we had attendees register for the track so we'd be able to gage attendance.  The room only held 50 people and I'm happy to say we filled the room and even had to cut the registration off.  What does that tell you? It tells you that even though we are at version 4.0 of the .NET framework, there is a huge void out there that speakers continue to ignore which is a way for new developers to learn about the platform.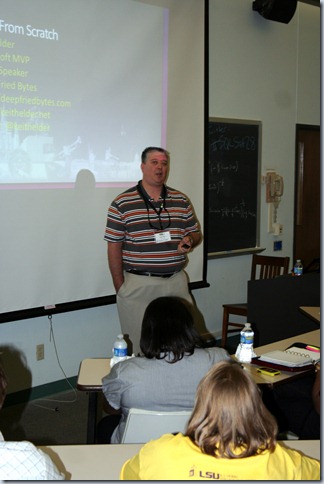 I wanted to say thanks to those that came to the track on Saturday.  I mean this when I say I had a blast!  It was such a great group and I hope it was worth your time.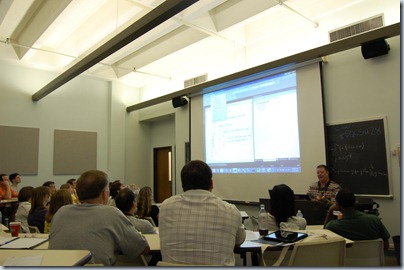 As promised I zipped up the slide deck and the demos.  You can download them here:
.NET From Scratch Slide Deck and Demos
Hope to see you next year!