Posted by
Keith Elder

| Posted in .Net | Posted on 31-10-2010
Brian Sullivan will be at HubCityNUG for the month of November giving a presentation on "Introduction to Silverlight".  If you are in any of the following cities located near Hattiesburg, MS we hope you'll come out on Thursday November 18th, 2010 for Hub City .NET User Group meeting:
Hattiesburg, MS
Meridian, MS
Jackson, MS
Biloxi, MS
Gulfport, MS
Mobile, AL
New Orleans, LA
About the Speaker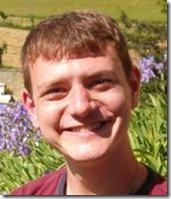 Brian Sullivan is a developer analyst for Falcon Applications, LLC in Shreveport, LA.  He got his start in programming maintaining legacy mainframe applications in COBOL at a large trucking company, but quickly realized he needed to find a more productive environment in order to stay sane.  He jumped at the opportunity to help transition some of those COBOL applications to .NET, and he hasn't looked back since. He has been working with Microsoft technologies for about 5 years, and is interested in increasing the exposure of agile techniques and methodologies in the Microsoft developer community.  He currently runs the Shreveport .NET User Group and speaks frequently at local user groups and regional conferences. Brian is a graduate of Harding University in Searcy, AR.
Presentation: Introduction To Silverlight
Abstract: Silverlight is a powerful development platform for creating engaging, interactive experiences for web, desktop, and mobile applications, both online and offline.  In this presentation, Brian will highlight some of the features that make Silverlight a unique development platform, discuss why you might (or might not) choose Silverlight for your next application, and dive into the process of creating a Silverlight app, from laying out your UI in XAML to calling web services to access your data. 
Register Here!
(while the event is free, we ask you to register so we can plan better for food)
http://hubcitynugnov2010.eventbrite.com/ 
Time: 7:00 PM (6:30 PM food starts)
Location: University of Southern Mississippi
Directions
Joseph Cook Library – Room 123
University of Southern Mississippi Campus
Hattiesburg, Mississippi 39401
Map:http://lib.usm.edu/about_us/floor_and_campus_maps/map_to_cook_library.html
Room 123 is located in the back of the common study area on the right hand side.
Prizes and Free Food
Food will be served for those attending this event.  Please arrive early starting at 6:30PM to eat.
We have books to give away and free software from Telerik.