Ever started a download and then wondered how much time it had before it finished?  Me too.  I just noticed this feature in the new taskbar of Windows 7 on the Internet Explorer 8 icon. 
Zune 4.0 was just released so I kicked off a download.  A few minutes later I was wondering how far along it was. 
I happened to glance down at the task bar in Windows 7 and noticed this: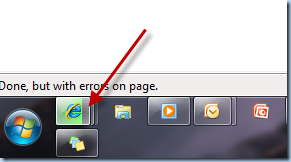 The Internet Explorer 8 icon was filling up, moving to the right as the download progressed. Here is typical download window.  Very cool and something I hadn't noticed before nor seen anyone mention on the Internets.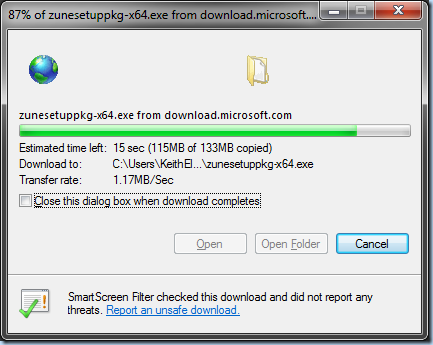 Good to know and a nice use of the new task bar, I mean dock, I mean task bar in Windows 7.